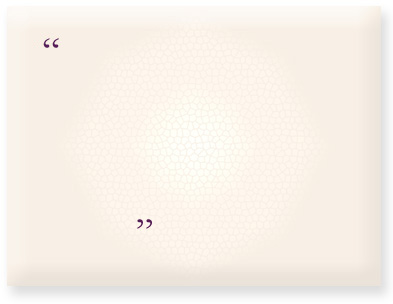 Tools to Distinguish Yourself in the Marketplace



© 2013 Concepts Unlimited

A sound background in sales and marketing . . .

Pam McKinnie, owner and principal of Concepts Unlimited, comes from a

traditional marketing/sales background. That's why we can offer more than

stunning designs and clever words. We offer results in the form of increased

awareness of your product or service and—more importantly—increased profits.

A love of words and creative design . . .

We do love to create a new brochure, catalog, letterhead, or annual report

that assures your product will be remembered by your customer or client.

Sometimes we win awards. More often we produce something that pleases

you and distinguishes you from your competitors. If that happens, we're happy.

A virtual company that costs less . . .

Concepts Unlimited is a virtual team. You pay for only the talent you need

at the price you can afford. We offer a full range of capabilities to give you

one-stop shopping and marketing continuity. Services are provided in-house

or by our strategic partners to insure that whatever you require is available

for your project and that everything that represents your company or

organization has the same look and feel. Our overhead is low and you only

pay for what you need—no more, no less. Plus we're green. Our virtual

approach is efficient and saves valuable resources.

    Once in a while in a person's lifetime someone

crosses one's path and makes an indelible and

forever impact. Pam McKinnie of Concepts Unlimited

is such a person. I met Pam through a recommenda-

tion when I needed help editing, designing and

marketing my book. She never ceases to amaze me

with her creativity, patience, and impeccable work.

She not only is knowledgeable about what is

attractive and engaging for a book, but for any

marketing materials an organization might need.

I am forever grateful for this wonderful resource

and friendship.    —Denny Kercher, Consultant &

Trainer, D.O. Kercher Enterprises

Direct mail, email, eCommerce experience . . .

Direct marketing (whether through websites, the internet, email, or traditional means) is an animal of a different color. Its sole purpose

is to get you leads and sales. It is action oriented, verifiable, and an important part of your marketing plan. Few advertising mediums

can contribute as much to your bottom line. We understand direct marketing, eCommerce, blogs, eNews, social media, and we're willing

to put our reputation on the line to produce results for you.

Books, manuals, e-books, and more books . . .

It's amazing how easy it is in today's world to publish and sell your own book! Editing, designing, illustrating, printing, and promoting

books is our fastest growing service. Publishing a book positions you as an expert in your field and adds value to your seminars and

consulting. Books can tell your story, raise money for your non-profit, promote your business. But because there are so many options

to think about in publishing and marketing your book, you need to work with someone who can help you successfully navigate the territory.

BEFORE you sign a binding contract with a formula Internet publisher, give us a call. Let's talk about what will work best for you. You

might be surprised to find that you can have individualized service and a custom-designed book for the same price as a "mass-produced"

book.

Amazing print prices . . .

We can save you money on printing even for projects we have not designed. With 25 years of industry experience, often we can save you

enough money on the printing of your projects to pay for our design services.